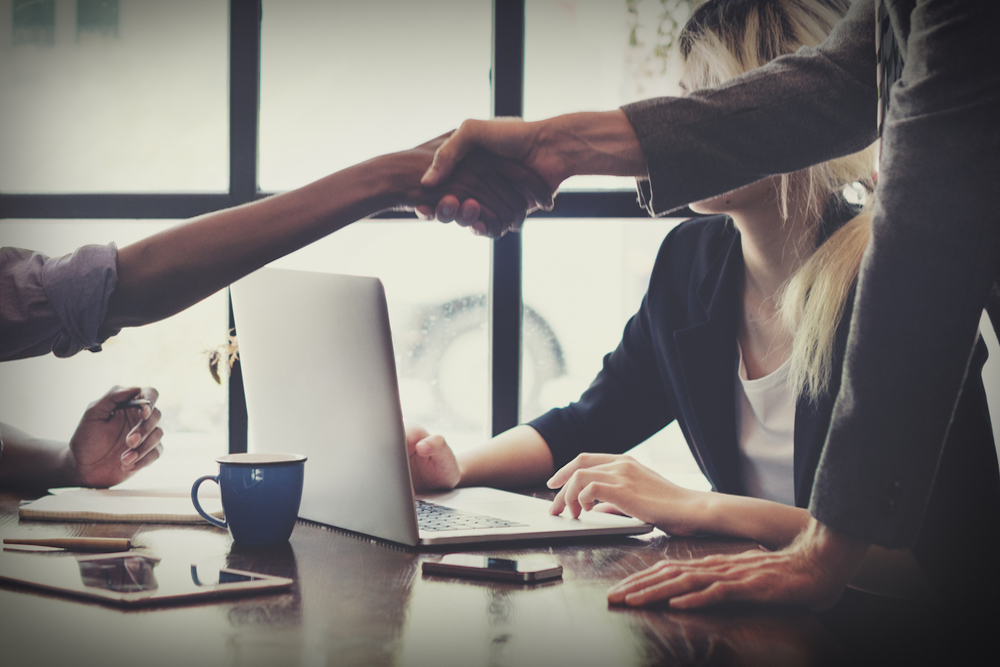 Alexander Abramson PLLC recently issued the following announcement.
In business there is one timeless rule: you will leave your business at some point. Business owners should always prepare for their business exits well in advance. In my experience, an unplanned exit will usually be an unprofitable one.
Great care should be taken when you're considering selling your business to a third party buyer. The sale transaction is a critical point in the life cycle of a closely held business. Most business owners will only sell a business once in their lives, so rarely does an owner have any prior experience with such a transaction.
This inexperience can cause massive problems for sellers. According to data from the International Business Brokers Association, only 10–15% of business listed for sale actually sell. The reasons for this incredibly depressing statistic vary, but rampant misunderstanding about the complexity of the sale process is a primary culprit.
Moreover, business owners often wait until they are ready to sell to educate themselves on the process and on how business value is determined. As such, it's not unusual for a business owner to ask almost double what the business is worth. (Find out why overvaluing is a huge pitfall).
But you don't have to fall into these same traps! You can take proactive steps to ensure that, when the time comes, you have one of the 10–15% of businesses that sell.
What should you do to improve your business' odds? Well, you need to focus on "salability." The benefits of this are that you don't just boost the maximum value of the business when it sells, you also increase the revenue of the business in the short term. It's a win-win!
Now, of course, these strategies are partially dependent on the amount of time you have given yourself to prepare your business for sale—the more time, the greater impact they will have. Take a look at these 7 strategies to improve the salability of your business and implement each carefully with the advice of qualified advisors.
1. Educate Yourself
Your first step to ensuring that your business is salable is to educate yourself on the sale process. Too many business owners underestimate the complexity of selling their business, which leads to numerous problems down the road.
You don't need to become an expert in asset valuation, business contracts, or property law, but a basic understanding of the overall business sale process is a must. If you can find time to learn about working with business brokers and the structures of transactions, all the better.
You are reading this piece, and that's a good first step. But don't stop there. The more you can learn, the easier this process will be.
2. Increase Profitability
Working with a business coach or joining a local professional group could be good investment and help you achieve your new sales and profitability goals.
Obviously, a business that isn't making a profit is rarely going to be salable. But it isn't just about making a net profit. When the buyer looks at your business, she will focus on your revenue history. She wants to see that the business has a consistent history of increasing revenue over time.
Increasing your profitability means increasing sales, but it also means keeping a close eye on your expenses. You may have to increase spending slightly to improve your marketing systems, add or modify products and services, focus on new client acquisition, or reengage previous clients, which in turn produces a boost in sales. But during this process, watch your net and gross margins too. You should track and be able to explain any fluctuations.
3. Create Operational Processes and Systems
As early as you can, begin documenting all systems and processes used in the day-to-day operation of the business. Systems are written procedures that describe in step-by-step fashion how to perform a particular task. Systems give your employees the tools to consistently deliver outstanding results and allow you to manage business operations.
Consistency is vital not only to maintaining profitability but also to being able to identify the areas where you need to improve. If one area of the business is underperforming, you can much more easily identify that problem, update the system, and implement that change across all the employees.
Moreover, when you market your business for sale, having robust processes and systems in place for running the day-to-day operations of your business will increase its value and salability. Potential buyers will see that they can take over operation of your business easily, which makes your business a sound investment for them.
4. Set Yourself Apart
The market is inundated with businesses for sale. Each business has a service or product that it sells, but you need to figure out a way to make your business itself more appealing to a buyer.
A great way to set yourself apart from the rest of the pack is to have proprietary and highly developed systems in place for selling products or services. As I said, all businesses sell something, but if you can show potential buyers that your method of selling is well documented, has a productive history, and is reproducible, buyers will be drawn to your business.
A comprehensive customer agreement will be a vital part of this sale system. Well-written customer agreements allow you to secure prompt payment from clients and customers. For businesses with 30–90-day accounts receivable, this is of the utmost importance—especially for a buyer!
Remember, buyers need to be able to transition into your role with as little downtime as possible. If the current revenue stream stops, they will be in big trouble! But in-place systems that reliably produce sales and robust customer agreements that ensure prompt payments, give buyers confidence that they can take over your business and continue generating revenue immediately.
5. Retain Quality Employees
Employees are a business' most valuable asset. As a business owner, you should follow good hiring practices. You must be sure that your employees are well trained across the board, and that certain key employees are in place in case you have an unplanned absence from the business. These key employees allow you to focus on top-level initiatives—like preparing your business for sale. You don't want the entire operation of the business to rest on your shoulders 365 days a year.
Management-level employees are also important for the salability of your business. Too heavy a concentration of institutional knowledge in one person (i.e. you) can negatively affect the value of your business. If you are the only person who can run the business, buyers aren't going to be knocking down your door trying to take over.
Buyers will also want to know if people who are critical to the operation of the business plan to stay on after the sale. They'll want these key employees to have noncompete agreements in place that protect them if they do decide to part ways with the business.
6. Document Assets
When you sell your business, the sale price will be determined partially based on the various assets your business is selling. Hard assets are often easier to categorize because you can touch and see them. However, intangible assets occasionally get overlooked by business owners in the valuation process.
You want to paint your business in the best light so you can demand as high a sale price as possible. Coming up with a comprehensive list of tangible and intangible assets will give you further evidence to justify your asking price.
Start documenting these assets as soon as possible and keep a running list. Intangible assets might include such things as client goodwill, referral source relationships, vendor and supplier contracts, customer agreements, trademarks, URLs, just to name a few.
7. Mitigate Risks
Above all, assessing your business' salability means putting yourself into the buyer's shoes. As the business owner, you are uniquely unqualified to perform an unbiased assessment of the business' value and salability. You need to ask yourself: What does the buyer see when they look at my business?
Take a 360-degree look at your business from the buyer's perspective and see how it fares:
Does the physical building and office space look clean and nice? You might not have total control over the façade of the building, but it's important to make the inside area of your business attractive.
Have you kept your financial records up to date? If someone who wasn't you looked at them, could they make heads or tails of them? Unreadable financial records will send up alarm bells to a potential buyer and send them running for the hills.
Do you have employee files? Are they updated with the most recent employment agreements and performance reviews? A lack of employee records leaves the buyer open to considerable risk.
Are there client or customer records? Have you updated the contact information recently? Are they in digital format? If you have no way to contact your previous clients or customers and no database of current clients, buyers will not be inclined to see the value in those client relationships. They will need to pay someone to create that client database, and inevitably some contacts will be lost in the transition.
Make a Plan and Stick to It
Start now with preparing your business for your eventual sale. As you've seen in these 7 strategies, there are both short-term and long-term benefits to this preparation. You get to make a smart decision for your future and profit in the short term!
Before you can make any improvements, you need to do an assessment of your business. If your business isn't measuring up, you are hurting your salability. You can take immediate steps to fix these issues and increase the salability, and the more time you allow to accumulate the benefits, the better.
Start early, develop an exit plan, and implement these 7 strategies to help improve your business' salability.
Original source can be found here.